About 150 people -- Palestinians, Jews, and internationals, including girls and boys -- participated in a tour of the village of Lifta, which took place under the heading "Return to Lifta," on Saturday, May 13, 2006. The tour was made possible thanks to cooperation between a number of organizations, including Badil, the Union of Youth Activity Centers (UYAC), and Zochrot.
The event began at the Shoafat checkpoint, located at the entry to the Shoafat refugee camp. Most of the Palestinian participants came from the refugee camp and from nearby villages on the West Bank, carrying posters and symbolic keys of their homes in Lifta. On the Israeli side of the checkpoint they were received by the Jewish participants on the tour, internationals and Palestinians. Together the group embarked on buses in the direction of the abandoned houses of Lifta.
The main ceremony of the tour took place against the beautiful backdrop of the village, next to the village well. Representatives of the organizations that put on the tour addressed the gatherers, as did an original resident of the village, who told the group about Lifta and shared his memories of the village. His granddaughter also shared her feelings surrounding the tour. The ceremony ended with a song by Fairouz, "Ya Oud," performed by Raneen Geries of Zochrot. During the ceremony and the tour as a whole, there were a number of visitors present who came to dip in the pool, including Haredim and other Israelis, who looked on in astonishment at the activities taking place. At the end of the ceremony, garbage bags were distributed to the participants and we carried out a thorough cleaning of the village area, including the well and the houses, before each person returned to their homes.
The event was covered by different media, including Yedioth Ahronot, Haaretz, Al-Jazeera, Associated Press, and the Palestinian television networks and Spanish television.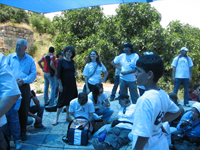 Return to Lifta 2006 tent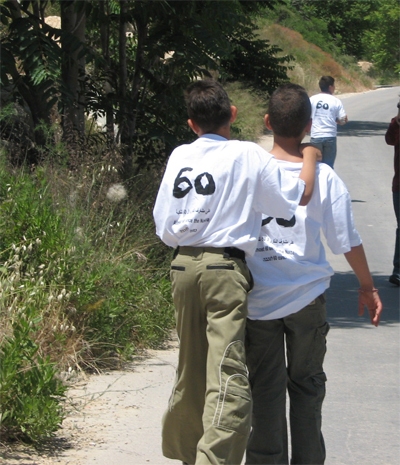 Return to Lifta 2006 boys walking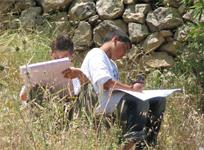 Return to Lifta 2006 boys drawing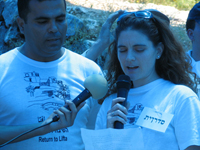 Return to Lifta 2006 (8)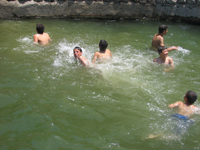 Return to Lifta 2006 (7)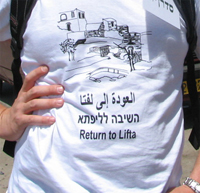 Return to Lifta 2006 (2)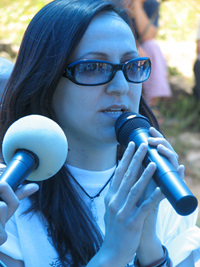 Return to Lifta 2006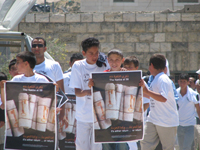 Return to Lifta 2006 (4)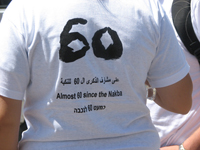 Return to Lifta 2006 (1)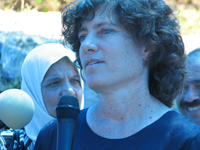 Return to Lifta 2006 (9)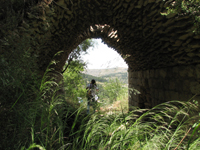 Return to Lifta 2006 (5)