Jaffa - Memory Game is part 1 in a series of products derived from the art project "Block: Unnarrated".
Each piece was created by observing structures for hours. The sketches and paintings brought to life homes and drew me in. I found myself excavating the layers of history from behind closed doors or scaffolding. Piecing together pre-Nakba stories of Palestinian homes from fragments of information which cease abruptly in 1948.
WHY A GAME? (Play. Or don't.)
The 48 cards (24x2 to be precise) allow for taking a longer and deeper look at these homes and their unique aesthetic. Every card contains an image and its location on the map. The act of flipping over again and again in order to pair cards is symbolic, but will also reveal new details each time.
for more information and purchase options: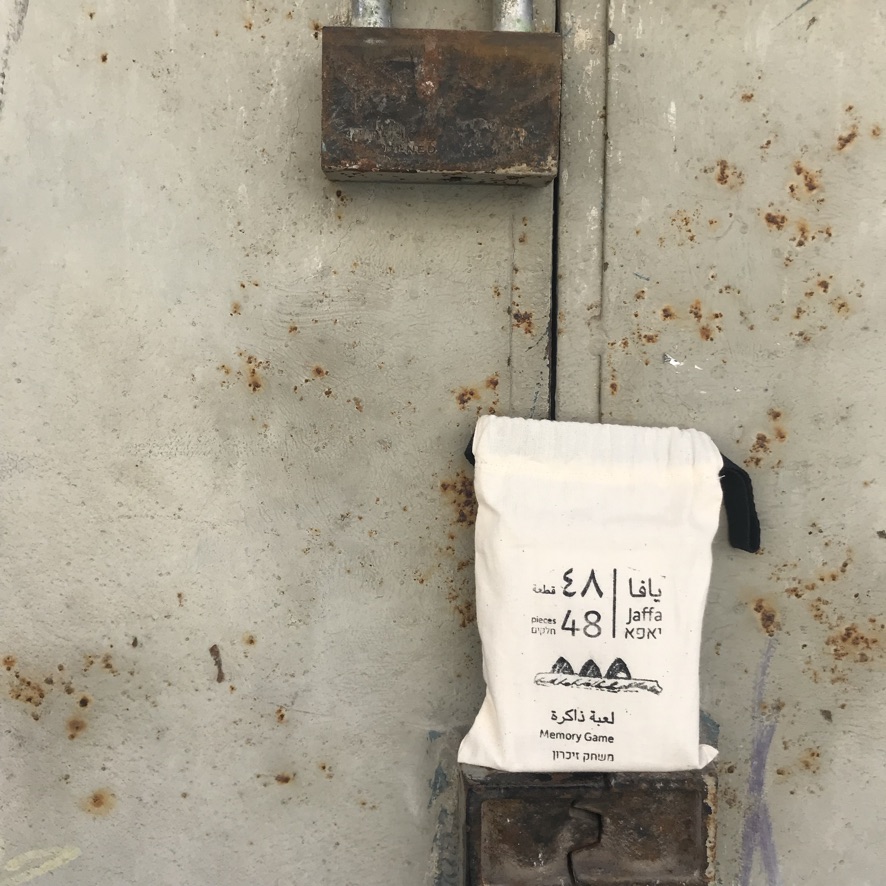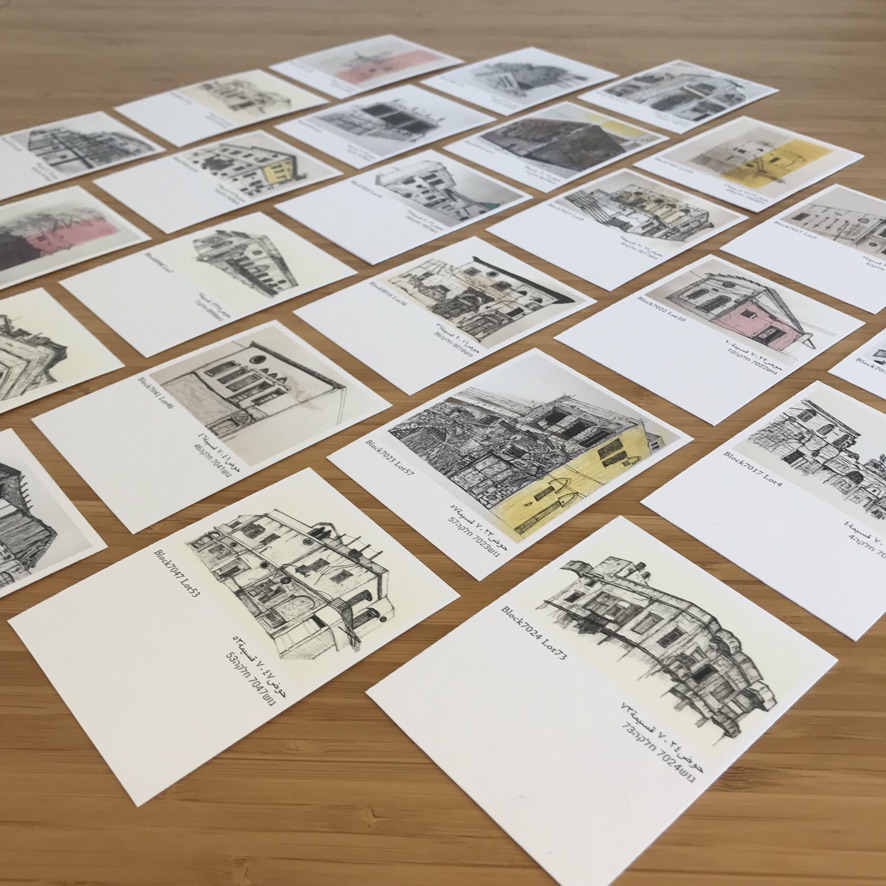 Download File