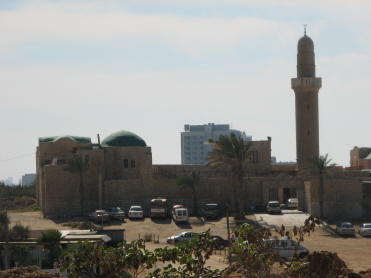 The first time I met Mohammed was in Taibeh. A quiet and mild mannered man, wise and modest. He told me about his village, Sidna Ali, a place that was also a part of my childhood. I grew up in Herzliya, and I would go to visit the beach of Sidna Ali and the area of the mosque together with friends and with the youth movement. I never understood that until the state was established, the whole area was in fact an Arab village. No one explained this to me or taught me this. The mosque is on a cliff above the water, in the center of Herzliya Pituach; it is disconnected, doesn't belong. To me it always seems like an old, old historical ruin.
And here I am, meeting with Mohammed who was born in the village of al-Haram/Sidna Ali and who lived there until age 12. He tells me about the places of his childhood, about the mosque, about the houses, about the British police nearby. I sit beside him and feel his great pain. He says he doesn't understand where all this hatred came from. After all, the village had enjoyed good relations with its Jewish neighbors. I sit beside him, listening, and simply can't believe that until now I knew nothing about the people and the village that is 10 minutes away from my parent's house.
We went out to tour the village that once existed and is now populated by Jewish residents. Looking around, it is suddenly apparent that the place does look like an Arab village. The houses are dispersed over a large area, spaced not too far from one another but at the same time not side-by-side. Every house is surrounded by a small plot of land. Suddenly it is so clear what existed here 55 years ago. We wander around together with Mohammed and listen to him explain where-was-what and who-lived-where. A few curious neighbors come out and take interest. One of them, Chaim, responds in fear and suspicion, "What, would I come to Taibeh and take you out of your house? Why did you flee? Why did you flee? What, we're not like the Arabs, we wouldn't have killed you. We fought, we know what Arabs are." Another neighbor, more tolerant of us, explains that he understands the pain of the other side.
Mohammed listens and nods, even while Chaim explicitly tells him that "an Arab is an Arab," Mohammed explains that he has only come to visit and that he has no intention of removing anyone from their home. I stand there, amazed at his temperament and his patience. Later when I ask him how he had felt, it becomes clear that this had not been the first time he withstood such anger, and I become quiet.
The place is charming. A group of old, abandoned houses on the ridge of the ocean. The mosque in the background, large and impressive. I continue to listen to the story of Mohammed, who is sorry that they fled because maybe nothing would have happened, and on the other hand he explains how afraid they were to take a chance in light of the stories of killings in other villages. As I listen, one myth collapses after another. Not another group of dangerous, belligerent Arabs, but a village of farmers who wanted to live in peace and fled in fear. Not another security risk, but people who lived in peace and good friendship with Jews in the area.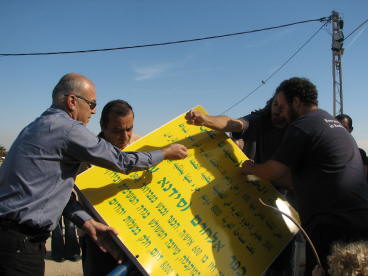 Sidna Ali AlHaram Tour 2005 (12)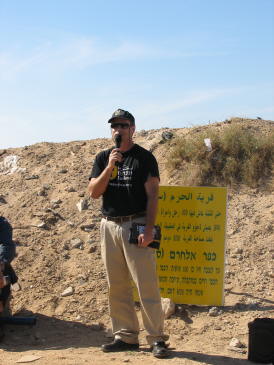 Sidna Ali AlHaram Tour 2005 (1)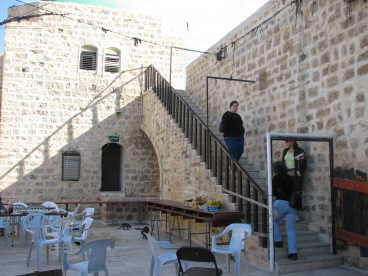 Sidna Ali AlHaram Tour 2005 (24)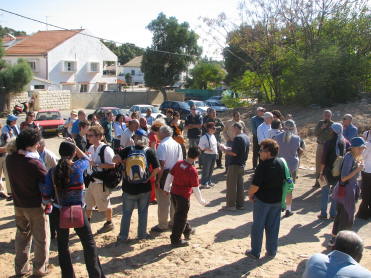 Sidna Ali AlHaram Tour 2005 (14)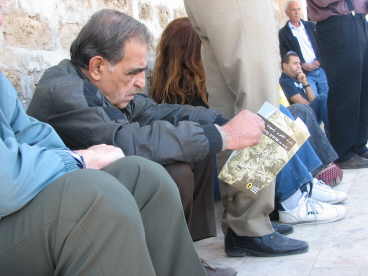 Sidna Ali AlHaram Tour 2005 (22)