On Saturday, September 20, 2003, a hundred of us arrived for a tour of Majdal, today the Jewish city of Ashqelon. Two full buses were crowded with adults and children, and included 50 displaced residents of Majdal as well as international guests. We gathered at the foot the Majdal mosque, which today houses the Museum of the History of Ashqelon, and heard the stories of the displaced residents of Majdal including Abdullah Zaqut and other refugees of the al-Khatib family.
They told us that between 1948 and 1950, three-thousand of the original residents who remained in Majdal were concentrated in a ghetto. They were expelled at night and without previous warning. They said that the day before they were expelled on trucks, Moshe Dayan had visited Majdal as their guest.
The refugees talked about returning to Majdal. They said that in the past, they would have been satisfied to remain in Lod, so long as they could live there in peace. But today they feel unwanted in Lod and indeed anywhere. That is why they are again thinking about returning to Majdal. They emphasized that they would not return at the expense of Jews already living in Majdal and that they had no intention of expelling any person from their home.
We proceeded to the corner of al-Shuk an al-Ustaj Streets, today called Herzl and Eli Cohen Streets. We added a sign to the municipal signpost bearing the original names of the streets, so that residents who saw the sign would know where they were standing. A Jewish resident of Ashqelon of Algerian descent approached the Madjal refugees and started a conversation. He asked that they be patient because a day would come when we would all live together here. 'Don't be angry with me,' he said, 'I was also brought here by someone else.'
Despite this response there were also people who taunted us and cast insults. But the event as a whole was pleasant and peaceful, even when the local police arrived to ask us what we were doing. In addition to these signs we also posted a sign at the traffic post where the army would gather the people of Majdal before their expulsion from the city.
After we left we were informed that there was an attempt to take down the signs we had posted.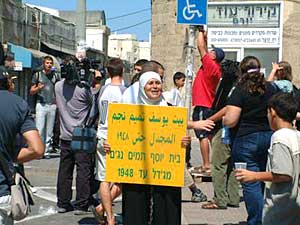 Majdal Tour 2003 (2)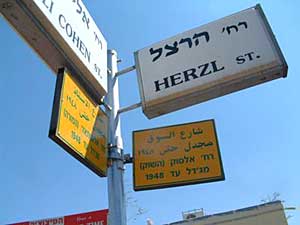 Majdal Tour 2003 (5)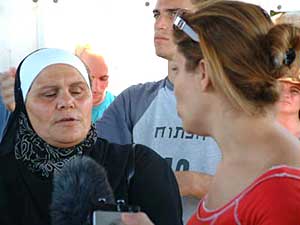 Majdal Tour 2003 (10)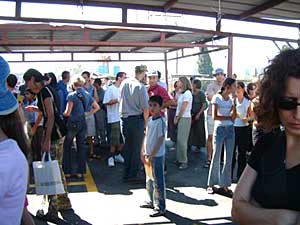 Majdal Tour 2003 (13)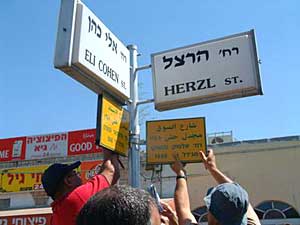 Majdal Tour 2003 (6)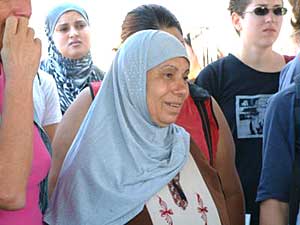 Majdal Tour 2003 (12)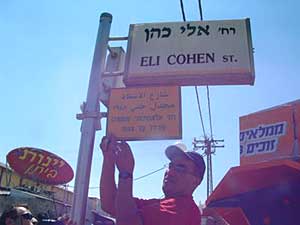 Majdal Tour 2003 (4)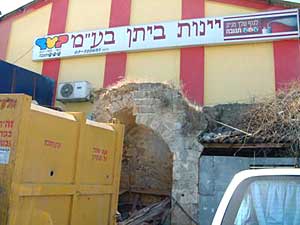 Majdal Tour 2003 (3)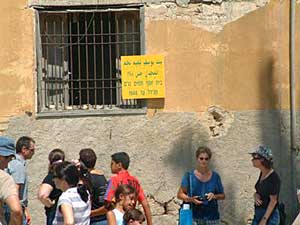 Majdal Tour 2003 (8)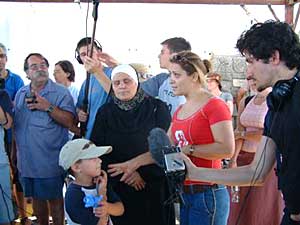 Majdal Tour 2003 (14)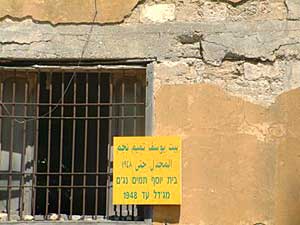 Majdal Tour 2003 (7)