Recently the sign that was posted by the displaced people of Miske on the sabil of the village, next to the Tira – Kfar Saba road, was taken down. We decided not to give in to previous attempts to erase the memory of the Nakba in general and of the tragedy of the residents of Miske in particular. Therefore we arrived on Sunday, June 23, 2002, to act as a living sign in the area. Fifteen of the displaced people of Miske were present, in addition to members of Zochrot and Reut-Sadaka.
After standing for some time as signs, and since the sun was setting, we gathered at the home of Tagrid and Ismat Shabita to watch the film that we had prepared on our activities in the village of Miske. Happily, technical problems with the video equipment prevented us from watching it we so had lots of time for story telling, planning, and small talk, and we had the pleasure of listening to a short violin recital by Yoad Shabita.
Many thanks to our hosts, the Shabita family, and to the activists who took part.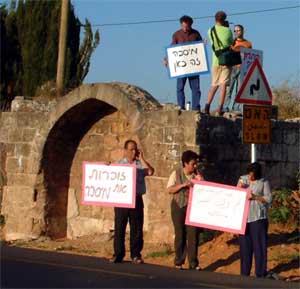 Miske Living Signs 2002 (7)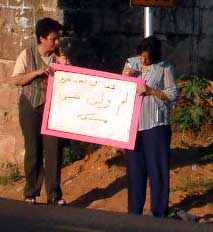 Miske Living Signs 2002 (1)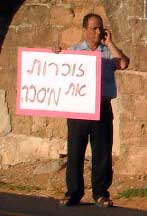 Miske Living Signs 2002 (2)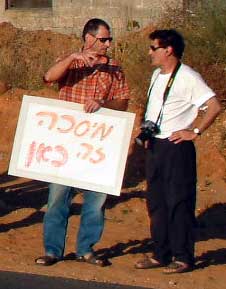 Miske Living Signs 2002 (3)
Miske Living Signs 2002 (6)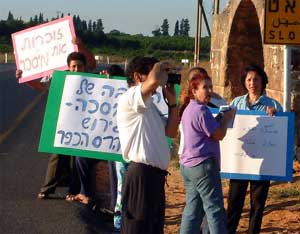 Miske Living Signs 2002 (8)
Miske Living Signs 2002 (4)