The only thing that remains from the village is the mosque. The mosque today is fenced closed and entry is barred to the descendants of villagers. But the fence is relatively new – it has been there only since 1995. Until then people from the village would enter the mosque to pray every Friday. Since then they have been praying in summer and winter under the shade of a tree. The area of the mosque has been declared a "closed zone." People of the village showed us their correspondence with Shimon Peres, and an order from the High Court of Justice permitting them to enter and restore the mosque. But the mosque is closed, neglected and fenced.
The village of al-Ghabsiyya was quick to raise a white flag in 1948, and even welcomed the Hagana forces with hot coffee. The man who waved the white flag above the mosque was shot dead and others were also shot. In 1950 the residents of the village were ordered to leave the village and they were promised that they would be allowed to return after the army conducted 'military practice in built-up areas' in the village. A week passed, then two weeks. The people of the village began coming at night to take basic necessities such as food that they had left in their homes. Everyone who was in the village at night was shot. The High Court ultimately permitted the return of the villagers but the military declared the area a closed military zone, and prevents their return.
Ahmad Abu Fouad said that his family was among the last to leave the village. His grandmother and grandfather refused to leave and were left to live in a shack beside the mosque until his grandfather passed away.
There was a sense that our hosts did not want to impose on us, to cause us discomfort. They tried to protect us from the difficult stories.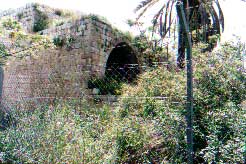 Ghabassiyya Tour 2002 (6)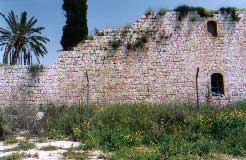 Ghabassiyya Tour 2002 (3)
Ghabassiyya Tour 2002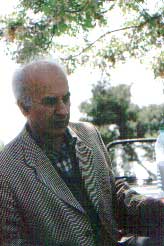 Ghabassiyya Tour 2002 (2)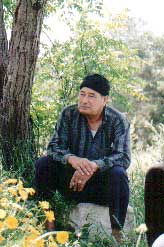 Ghabassiyya Tour 2002 (4)