About 200 participants – displaced people of the village of Suhmata, descendants of the neighboring villages Bakiya, Fassuta and Tarshicha, members of Zochrot from Haifa and Tel Aviv, and even a delegation from abroad – gathered on Saturday, October 29, 2005, to commemorate the Nakba of Suhmata. The village was destroyed near this date 57 years ago. Fifteen-hundred residents were expelled to become refugees in Lebanon and Syria, or displaced residents in the north of the country.
When we arrived at the village we distributed booklets about the village, prepared by Zochrot and the Association of Suhmata Descendants. The secretary of the Association, Fawzi Moussa, who was born into displacement, was our tourguide.
The only structure not destroyed to its foundations was the church, now nested by crows and owls.
At the end of the tour we gathered for a ceremony. Fawzi Moussa, secretary of the Association, welcomed the residents of the village and the guests. He emphasized the attachment of Suhmata descendants to their village and their desire to return and rebuild.
The chair of the Association, Wajia Sama'an, who lived in the village until he was 11 years old, told us about the expulsion from the village. At the end of his remarks he read a poem he had written, "Bladi" – "My Village."
Adv. Wakim Wakim, secretary of the Association for the Defense of the Rights of Internally Displaced persons, called on gatherers to view return as something practical that we can work to materialize.
Later the poet Marwan Mahoul from the neighboring village of al-Buqay'a read his poem called "Identity."
Roee Arush addressed the gatherers on behalf of Zochrot.
Afterwards Minister of Knesset Issam Mahoul of Chadash, also descendant of the village of Bakiya, stated his intention to propose a Knesset law allowing displaced residents to return at least to those villages that are not inhabited by Jews – which is in fact the case in most of the villages in Israel.
One of the Jewish participants at the tour, a resident of the city Ma'alot, told gatherers that over the years he had come to know some of the descendants of Suhmata through business relationships, but that he had never known about this aspect of their lives – the experiences of expulsion and displacement, and their active efforts to return.
At the close of the event, we held up signs to declare that "Suhmata is Here"
The Suhmata tour was photographed by Yair Gil and was also documented by peace activist Prof. Jacob Katriel.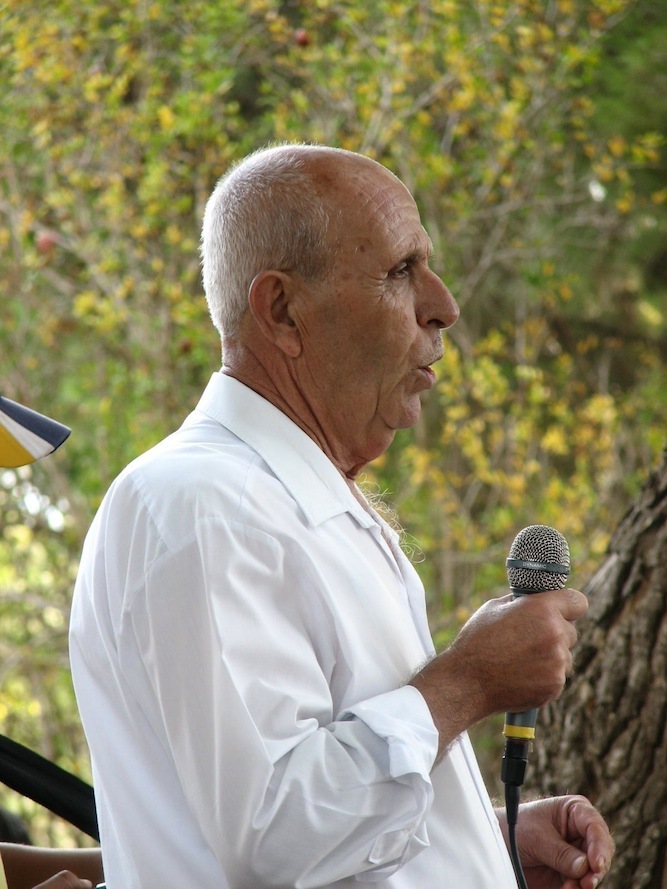 جولة في سحماتا / סיור בסוחמאתא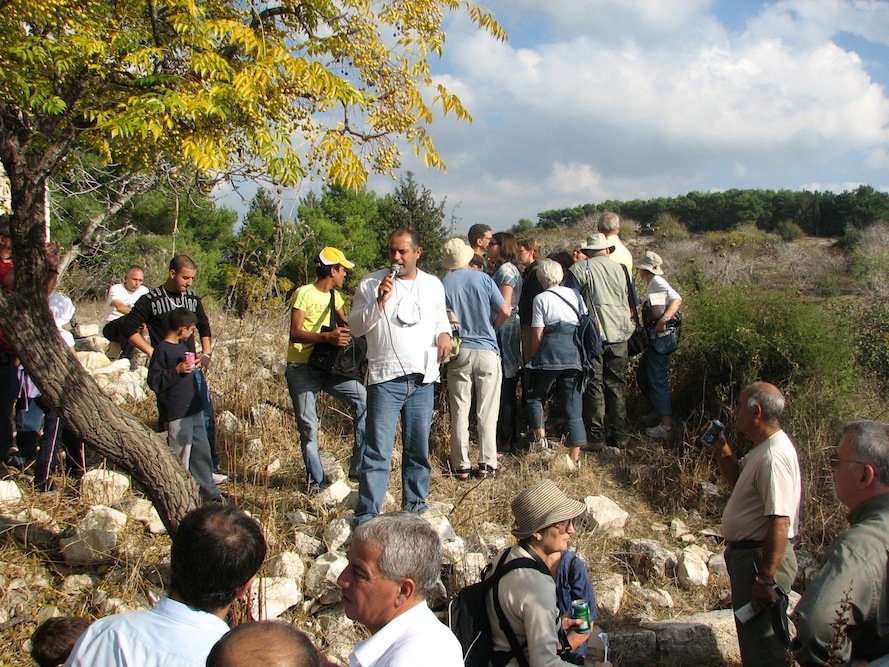 جولة في سحماتا / סיור בסוחמאתא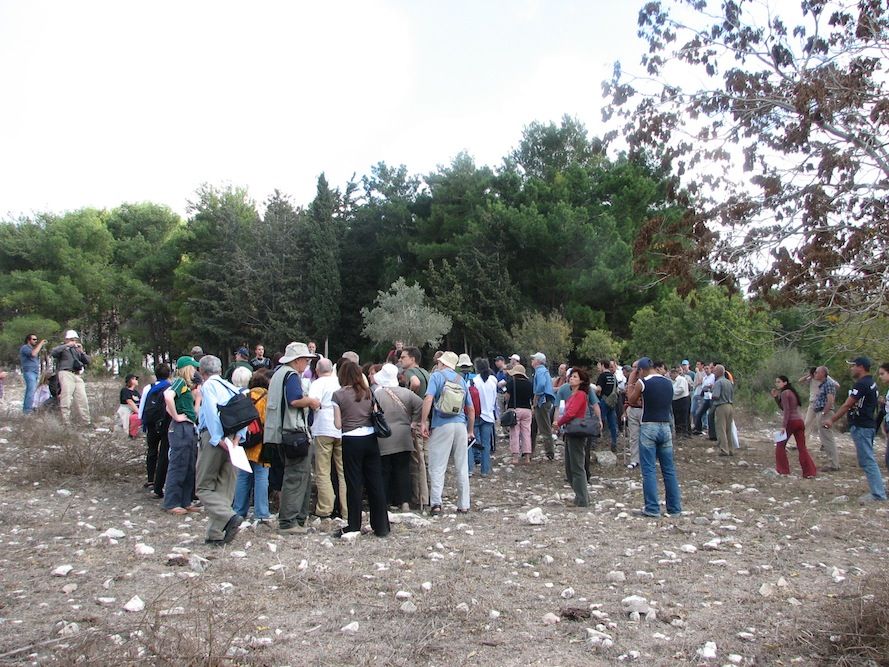 جولة في سحماتا / סיור בסוחמאתא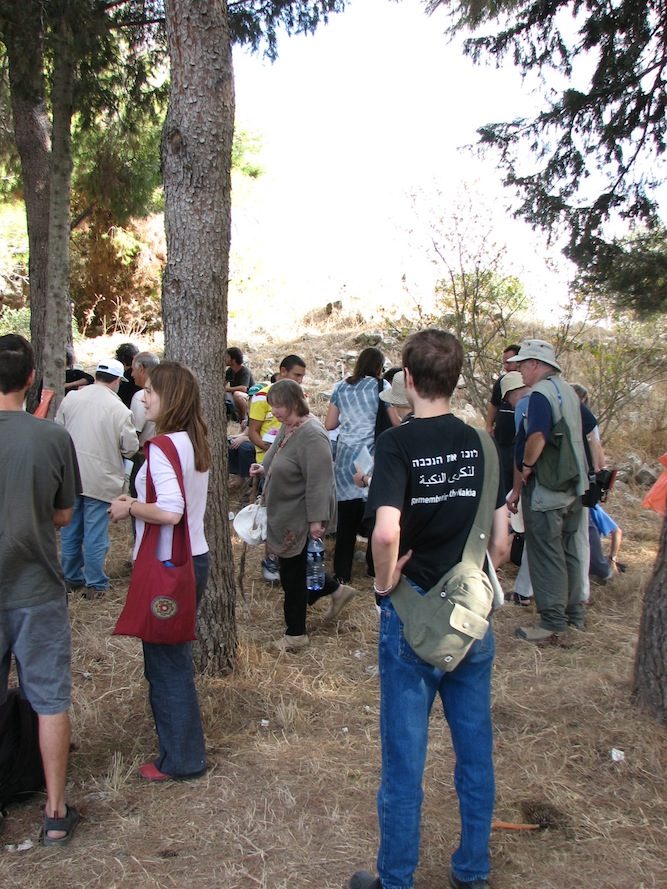 جولة في سحماتا / סיור בסוחמאתא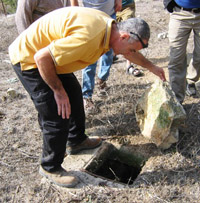 جولة في سحماتا / סיור בסוחמאתא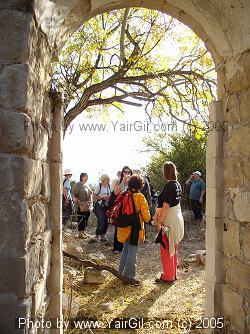 جولة في سحماتا / סיור בסוחמאתא