About 200 men and women gathered in front of the Sidna Ali mosque on November 11, 2005 to visit the village of al-Haram, which neighbored the mosque until the Nakba of 1948. Seven police vehicles were also there to prevent a public disturbance.
Muhammad al-Masri, who was born in al-Haram, told us about his memories of life in the village. He explained how the villagers were forced to leave following violence by Jews in the area and the massacre of the Shubaki family near their village. Masri's family left for Taibeh, as good relations with Jews enabled them to stay in the country.
A special brochure about the village, in Hebrew and Arabic, was produced for the event. Unfortunately, credit to Amit Landau for his contribution in collecting materials and transcribing interviews was inadvertently omitted from the brochure. The brochure and the visit to the village were initiated by Keren Tzarfati, who turned to Zochrot with the suggestion. She interviewed the uprooted villagers, transcribed the interviews, and contributed her own text to the brochure.
Issam Massarweh was also born in the village. This was only the second time he had returned to visit the place. Massarweh told us that as a boy he had had a special relationship with a Jewish family and children who lived with him in the same neighborhood in Rishpon, which was part of al-Haram. Maram Massarweh, his daughter, and Isaam Missam Massarweh Hijazi, daughter of Maram, told of their relationship and thoughts regarding the village and the Nakba, as the second and third generations of what happened in 1948.
Dr. Uri Davis grew up near the village in Kfar Shmaryahu. He shared his experiences and thoughts regarding the expulsion of the people from this area and the confiscation of their property. Dana, also a neighbor, listened with great emotion to the testimonies and asked to say a few words. She wanted to personally and publicly ask the uprooted villagers of al-Haram for their forgiveness — for not knowing about them, and for living there, in some way, at their expense. Dorit spoke of the continuing confiscation, by the state and by settlers, of lands occupied in 1967.
A sign was posted in Arabic and Hebrew designating the village of al-Haram. It was taken down half an hour after the event.
At the close of the event we heard a song by the Biluim band, "It's Wonderful Here," which was written especially for this event. Here is an excerpt from it:
Herzliya Arabs aren't Arabs anymore
The cat said meow and the dogs too
Kfar Shmaryahu Arabs are good Arabs
Herzliya Arabs aren't angry anymore
The mule said hee-haw and the horses too
Herzliya Arabs are Russian
It's wonderful here, wonderful here, wonderful here
Come visit, here the sun rises every day
It's wonderful here, wonderful here, wonderful here
Come – come quickly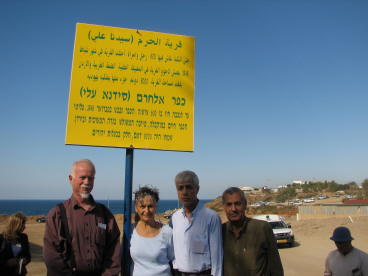 Sidna Ali AlHaram Tour 2005 (13)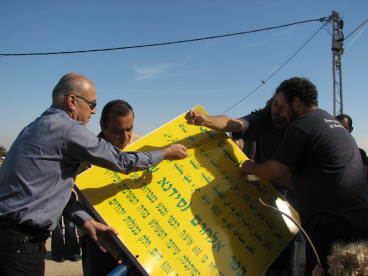 Sidna Ali AlHaram Tour 2005 (12)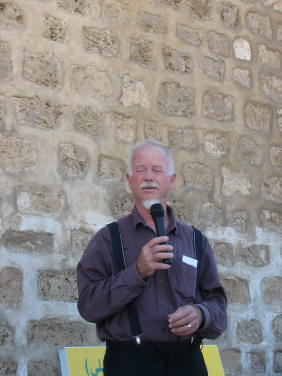 Sidna Ali AlHaram Tour 2005 (10)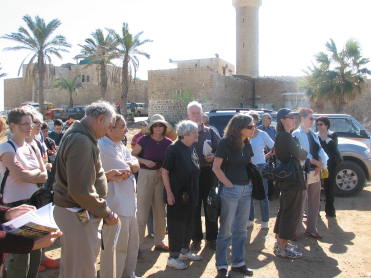 Sidna Ali AlHaram Tour 2005 (2)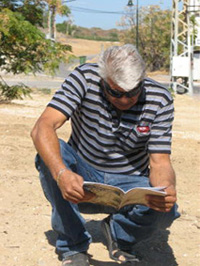 Sidna Ali AlHaram Tour 2005 (25)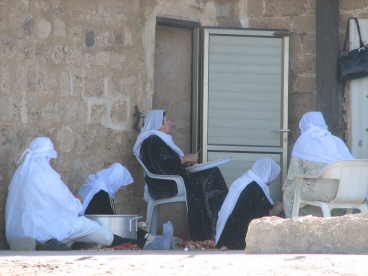 Sidna Ali AlHaram Tour 2005 (17)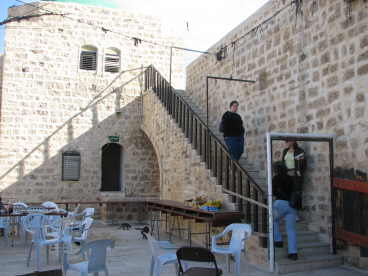 Sidna Ali AlHaram Tour 2005 (24)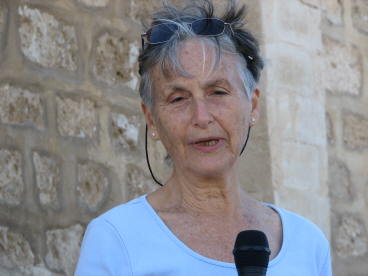 Sidna Ali AlHaram Tour 2005 (23)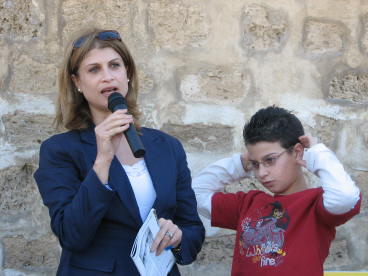 Sidna Ali AlHaram Tour 2005 (9)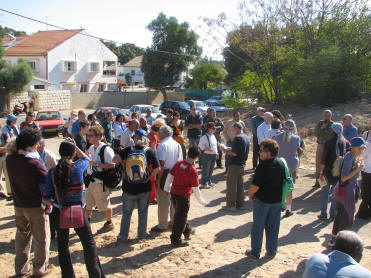 Sidna Ali AlHaram Tour 2005 (14)
Sidna Ali AlHaram Tour 2005 (11)