The Palestinian Film Festival in Haifa - 2015
Zochrot & Al-Midan Theater
Palestinian Film Festival in Haifa
Zochrot & Al-Midan Theater
Facebook Event \ Festival Poster
Ever since the beginning of the Nakba, the Palestinian people have experienced uprooting, expulsion, and cultural, social and economic erasure and marginalization. It has since lived in split and heavily segregated groups in its homeland and in the diaspora, exposing its shared national-cultural identity and collective memory to the risk of oblivion.
Despite their harsh living conditions and crises, however, the Palestinian people have managed to overcome their geographical dispersion and sustain a strong collective identity nourished by shared pain and a single national agenda. In that it challenges the plan to erase it as a nation and destroy its cultural heritage, and manages to maintain multiple ways of life and sustain their inherent contradictions, such as fear/courage, helplessness/will power, anger/hope, life/war, and homeland/refugeehood.
In order to collect the broken pieces and present the collective Palestinian mosaic, Al-Midan Theater and Zochrot have organized this festival which screens a selection of recently produced Palestinian films.
The films will be screened in Al-Midan Theater, Khuri St, 2, Haifa
Ticket: 25 NIS
To order:
Box Offices at al-Midan Theater
www.arabsevents.com
almidantheatre@gmail.com
04-8641871 \ 052-6646546
-------------------------------------
Wedensday - 4.3.2015
18:00 - 19:30
Screening two films
غير - صالح للعرض
Gaza - Unwatchable
Dir.: Abed El Salam Abu Askar
Palestine, 2014
Documentary, 26 min. Arabic. Eng sub
A personal tale of a citizen from Gaza (the film director). He was outside Gaza during the aggression. It's his hometown, the town of his family, friends, memories and life.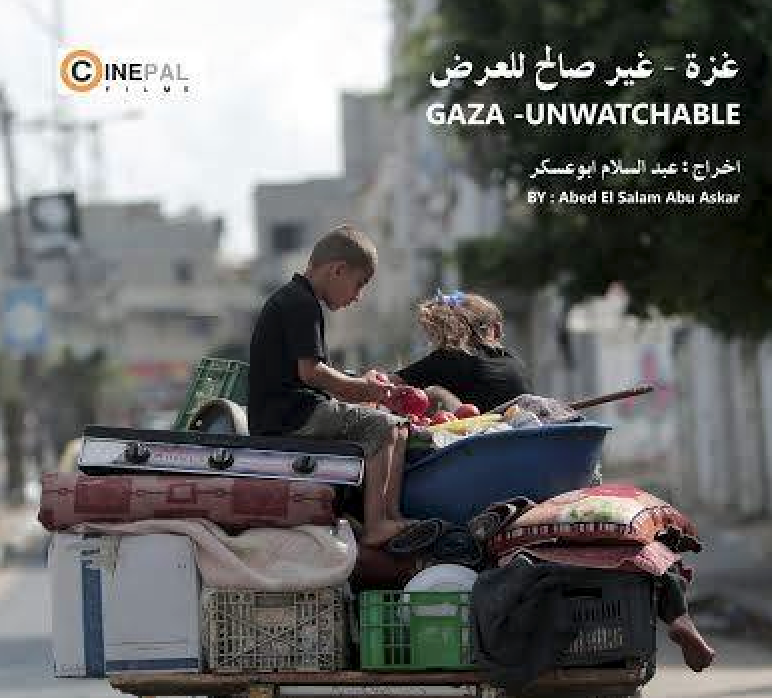 كوندوم ليد \ Condom lead
Dir.: Tarzan & Arab (Mohammad and Ahmad A.Nasser)
Palestine, 2013
Feature Film, 15 min. Arabic. Eng sub
"Cast Lead," the name of the 2008-2009 offensive against the Gaza Strip, is enough to tell of its brutality. In the heart of war, do we make love? No, this quest for tenderness, this fundamental communication, the sexual instinct is cut off. The marriage bed becomes a kind of no man's land.

Following the films screening, a panel will take place with the film directors Abed El Salam Abu Askar and Suha Arraf about the political reality and its influence on making Palestinian Cinema (Panel in Arabic)

20:00 - 21:00
رسائل من اليرموك
Letters from Al Yarmouk
Dir.: Rashid Masharawi
Palestine, 2014
Documentary, 59 min. Arabic. Eng sub

Messages captured at Yermouk refugee camp in moments of extreme complexity; messages siding with life in the face of death; moments of love in a time of war and questions of homeland and exile.
Letters from Yermouk presents stories that are still being told through still or moving images. Watched or heard, they are stories colored with hope for a better life. They are letters written by a life-like documentary film.
------------------------------------------------------------------------------------
Thursday - 5.3.2015
18:00 - 19:30
عالم ليس عالمنا
A World Not Ours
Dir.: Mahdi Fleifel
UK, Lebanon, Denmark, Palestine, UAE, 2012
93 min. Arabic & Eng. Eng sub
A World Not Ours is an intimate, humorous portrait of life in the Ain al-Hilweh refugee camp in southern Lebanon. Based on a wealth of personal recordings, family archives, and historical footage, the film is an illuminating study of belonging, friendship, and family.
Filmed over more than 20 years by three generations of the same family, A World Not Ours is more than a family portrait; it documents what is being forgotten, and marks what must not be erased from collective memory


20:00 - 21:00
سينما فِلَسطين
Cinema Palestine
Dir.: Tim Schwab
Canada, 2014
(Documentary, 79 min. Arabic & Eng. Eng & Arabic sub)
Cinema Palestine is a feature-length documentary on several generations of Palestinian filmmakers and media artists. Told through intimate interviews with Palestinian artists living in the Middle East, North America and Europe, and featuring excerpts from their works, the film explores personal experiences, artistic development, and sociopolitical concerns, as well as the relationship to the landscape and what it means to be a Palestinian artist in the context of the struggle for nationhood.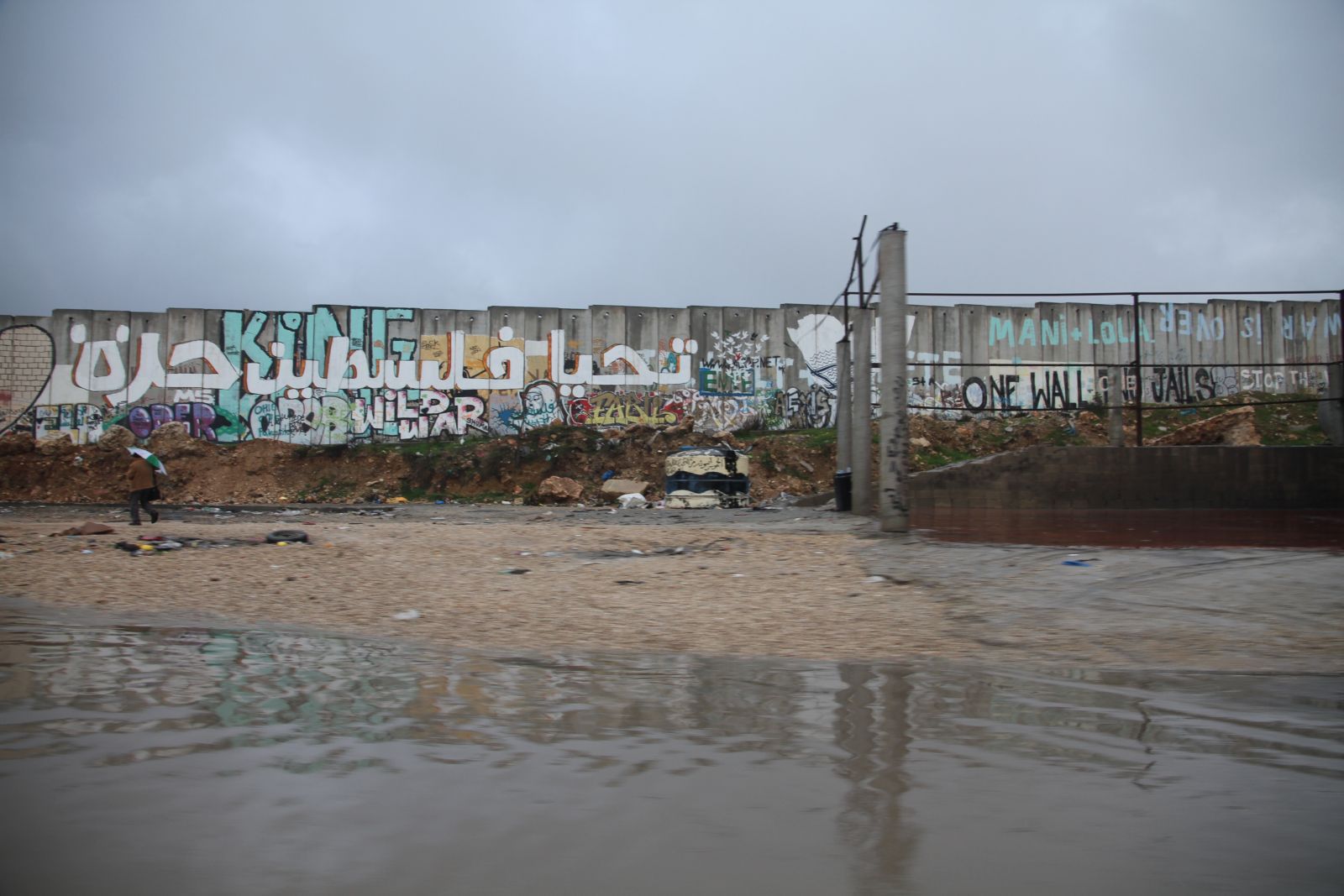 ------------------------------------------------------------------------------------
Friday - 6.3.2015

18:00 - 19:30
إسماعيل
Ismail
Dir.: Nora Alsharif
Jordan, 2013
(Feature Film, 28 min. Arabic. Eng sub)
Inspired by a day in the life of Palestinian painter Ismail Shammout (1930-2006), Ismail tells the compelling story of a young Palestinian struggling to support his parents after their expulsion to a refugee camp in 1948.
Despite the wretched living conditions he holds on to his dream to go to Rome to study painting. One day he and his little brother heedlessly enter a minefield. As Ismail faces death, and in his struggle to save himself and his brother, we discover his true spirit.

After the film, Dr. Ismail Nashef will lecture in Arabic on Nakba and refugeehood in Palestinian art - the first generation as a test case (45 min).

22:00 - 20:00
عيون الحرامية
Eyes of a Thief
Dir.: Najwa Najjar
Palestine, 2014
Feature Film, 28 min. Arabic. Eng sub
At the height of the 2002 Palestinian Uprising, Tareq, an enigmatic man bearing fresh wounds, is tended to by local nuns who help him to escape. He is soon arrested by Israeli soldiers. Ten years later, Tareq is released from prison and returns to his town, a place drastically transformed and filled with secrets, to find his daughter. As secrets are uncovered, Tareq's hidden past is revealed, and as moral certainty is replaced by questionable choices, it is clear there are no easy answers. This year's Palestinian submission for the Best Foreign Language Film Oscar.
Following the screening, a conversation will take place with the film director Najwa Najjar (Panel in Arabic)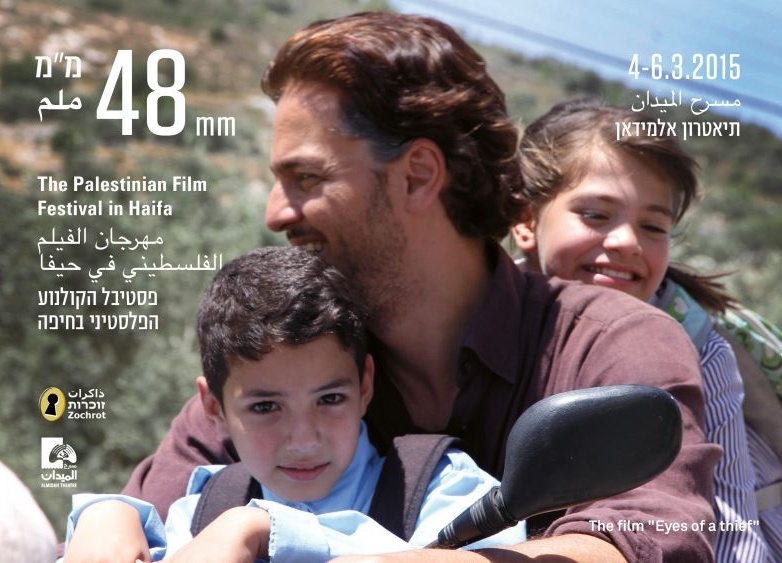 Palestinian Film Festival in Haifa